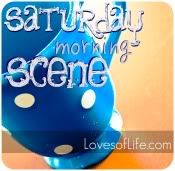 This morning we're just hanging out spending time with Ellie because we have wedding number 2 of 4 for this summer today. Mike is actually in this wedding and other than the bride and groom he's the only one I know, so I'm going to be spending a lot of time alone today :( My mom is taking E overnight (that's a brave lady-she's teething.) so were soaking up some sweet baby time. Little Miss thinks she's big and is starting to climb on stuff. A few seconds after this picture she toppled over and bumped her noggin'. I know there are plenty more falls to come. I have a feeling my nervous mom genes are going to start kicking in. I just love her little cloth diapered butt!
This is her myspace pose
Thank the Lord this wedding is inside, it's hotter than hades out!
What are you doing this wonderful Saturday morning?