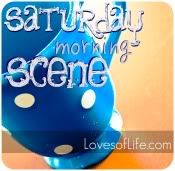 Mike is off roofing...again...and since it's been hotter than blue blazes out lately little E and I are going to a friends house for a cookout and her first swimming experience! I really hope she likes it cause this momma, wants needs to go swimming!
I am hoping beyond hope that these diapers and bathing suit fit her. Or we will just have a nakie baby in the pool!
She is obviously so excited about it!
Still on the tag kick, she's has this whole jumperoo to play with and what does she want....
It's gonna be a hard knock life when she wakes up one morning to realize that all of her beloved tags have been cut off!
What are your plans for this hot.HOT.
HOT.
Saturday?